Private Cabin
If you're looking to have a private workspace where you can collaborate with your team and focus on your work without any distractions then we've got just the right plan for you. The private cabin plan at Fume is where wonders happen when you work together in a team. They are the ideal solution for closed teams that need a separate space to work efficiently.
Also, don't worry about maintaining high-speed Wi-Fi, cleaning and other requirements because we take care of everything for you. Get a formal or informal setup as per your preference, have your clients over and carry on with your important discussions without any interruptions.
Join the Fume Coworking to make the most of our private cabins and impress your clients with our professional and comfortable workspace.
Delhi: INR 8,500+GST
Gurugram: INR 7,500+GST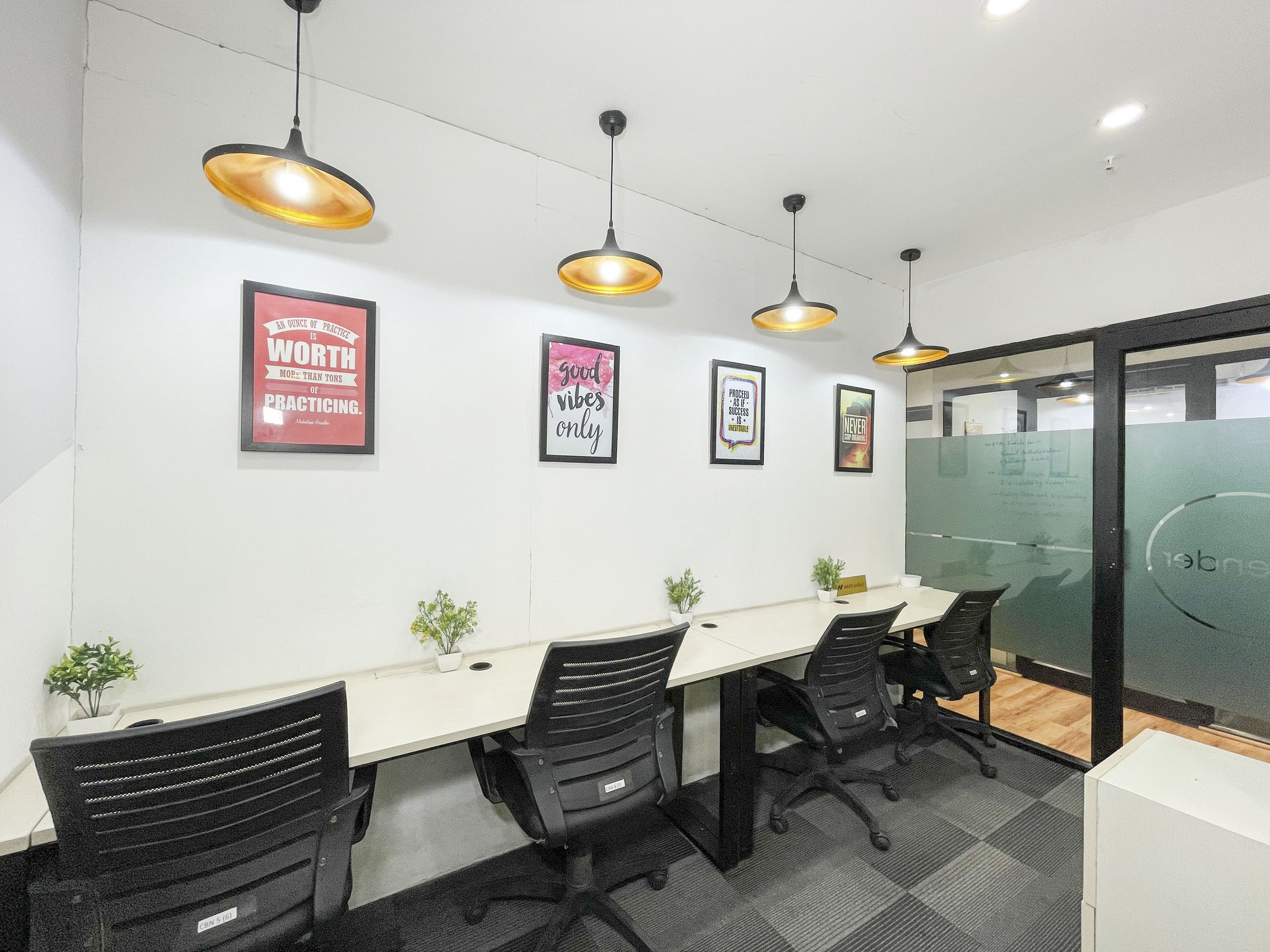 Guest greeting at Reception
Unlock new opportunities to expand your network, have a better work-life balance, and maximize your potential with your support amenities.
Secured Access & Survelliance
Access to Public Transport
Other Workspace Solutions
Adaptive solutions for unique demands
What they've said about us
Testimonials like these help us keep going.
"We are thankful to Fumes co-working, Udhyog Vihar, Gurgaon for the arrangement of canopy Activity for our marketing event .Special mention to Mr. Deepak for all the timely arrangements and support to our team. The ambience at fumes have enhanced the appeal of our backdrop kiosk. We are so impressed with Fumes co-work space and wanted to do more such activities @Gurugram and @Delhi centres. Wishing Fumes co-work all the best and looking forward to more such associations."

Pradeep

Music Festival Team
"Great experience at the place, I just have to work here and increase my productivity, else everything is fully managed by staff of fume."

Ritika Khanna
"Awesome workspace and great for people like me who have a small team and do not need to get offices on lease. Working or may I say co-working with different people not only helps us gain a different perspective about our work, but also helps us in gaining networks for expansion. I give a big thumbs up to the team."

Sagar Sharma
"As good as it gets, don't look anywhere else. The place is neat and comfy where you can really get some serious work done! Every aspect of co-working space that you might be looking for you will find it here. Plus it's located in the best place, which is easily reachable. I would recommend anyone to try it."

Pramod Kumar
Don't wait any longer, book your workspace today
Start your coming back to office journey now.